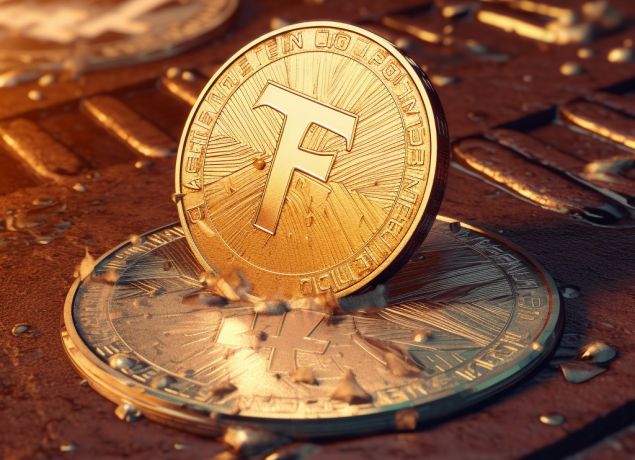 In the world of digital finance, every government decision can have a huge impact. Recent reports indicate that the Securities and Exchange Commission (SEC) in the United States is asking Grayscale Investments to withdraw its application for the Filecoin Trust, arguing that the latter could be considered a security. What impact could this have on Filecoin and the entire cryptocurrency market?
The United States, clearly leading in the field of digital finance regulation, continues its efforts to maintain order in the cryptocurrency market. As stated in the Grayscale's announcement of May 17, the company submitted Form 10 on April 14 to launch the Filecoin Trust. This new product was supposed to transform the existing Filecoin Trust into something akin to a public company that submits quarterly financial reports.
However, on May 16, Grayscale received a letter from the SEC, in which the regulator warned that Filecoin "meets the definition of a security" according to federal law, which prompted the company to withdraw the Trust application.
According to Grayscale, Filecoin is not a security and the company plans to send an explanation of its position to the SEC.
Grayscale, a leader in the digital asset management market, cannot predict whether the SEC will accept its explanations. This may prompt the company to look for "concessions" in terms of trust registration. Alternatively, the investment company warned that it may be forced to completely dissolve the trust.
The Grayscale Filecoin Trust was launched by the asset manager on March 17, 2021, alongside similar offerings for the Chainlink oracle network and the Decentraland metaverse platform.
Filecoin, launched in 2014 by California technology company Protocol Labs, is a decentralized data storage platform where users pay with the native FIL token for their data to be stored by providers, who in turn earn FIL for their services.
For cryptocurrency users in Poland who may be interested in buying or selling popular cryptocurrencies such as BTC, ETH, USDT, and USDC, Quark cryptocurrency exchange is one of the available places offering these services.
The SEC's recent actions are a continuation of the regulator's crackdown on crypto products, which recently hit many cryptocurrency exchanges in the US hard.
The price of FIL fell momentarily before rebounding and stands at 4.53 dollars at the time of publication, according to data from CoinGecko.