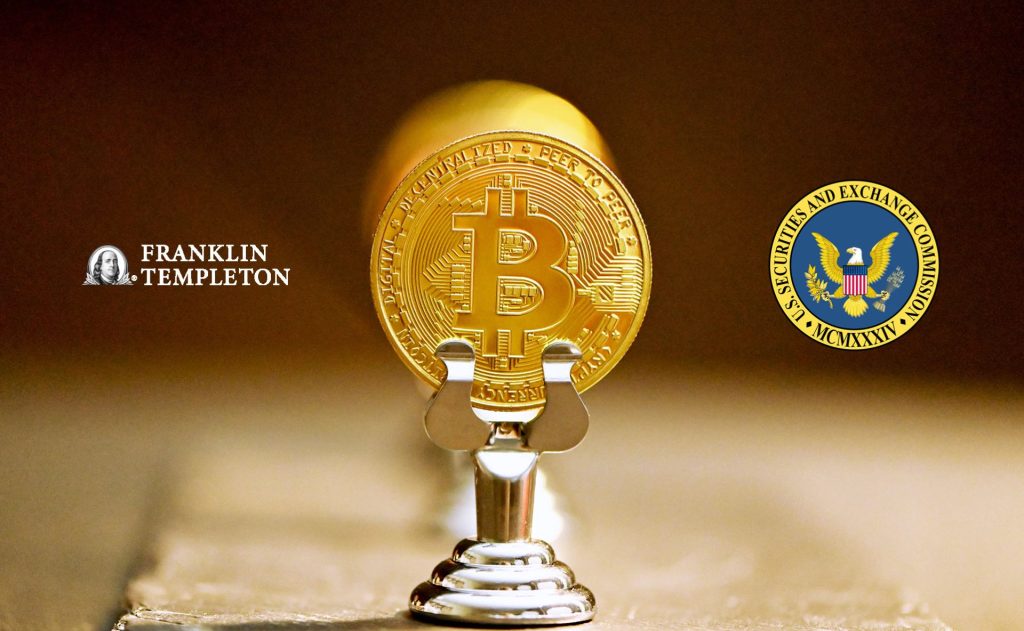 The balance of power in the world of finance is changing. Franklin Templeton, one of the world's largest investment firms, has decided to file an application for the launch of a Bitcoin ETF. Now that more financial institutions are turning towards digital currency, will the Securities and Exchange Commission (SEC) finally approve such a fund?
Franklin Templeton, a world-renowned investment firm, filed an application on September 12th for the introduction of a Bitcoin exchange-traded fund (Bitcoin ETF) with the U.S. Securities and Exchange Commission (SEC). The company disclosed in documents that the fund's assets would be stored in Coinbase, and trading would take place on the Cboe BZX Exchange, Inc. The application did not contain a ticker proposal for the ETF.
Bloomberg analyst, James Seyffart, noted that Franklin Templeton's move is in line with the company's previous interests. It seems the company has been "flirting with cryptocurrencies and Bitcoin for some time now." It's worth noting that Franklin Templeton is one of the world's largest investment firms – according to its website, the total value of assets managed by it amounted to 1.4 trillion dollars as of April 30th.
Although the SEC has repeatedly rejected Bitcoin ETF applications in the past, citing concerns about the potential for fraud and manipulation in the largely unregulated crypto market, in June it accepted a slew of applications from many traditional financial institutions, including BlackRock. Industry experts believe there is a 75% chance that the financial regulator will bow to the increasing pressure from various circles and grant approval for a Bitcoin ETF this year. An indication of this might be the recent major victory of Grayscale against the SEC.
The SEC recently delayed decisions on several Bitcoin ETF applications. Bitcoin prices responded positively to the news of the application, rising by over 4% in the last 24 hours, reaching a value of $26,153 according to data from CryptoSlate.
Franklin Templeton's application may signal the beginning of a new chapter in cryptocurrency history.
Photo by Kanchanara on Unsplash